Embracing the power of the sun, not just for its light and warmth, but as a sustainable and eco-friendly cooking solution, is an idea that has been gaining traction. The concept of solar cookers is not new, but the innovation and creativity that has gone into their design and functionality have made them a fascinating subject.
This article provides a comprehensive guide on how to build your own solar cooker, with a variety of plans and models to choose from. The article delves into the most interesting solar cooker plans available on the internet, including the Table cooker Petisos, the European wood sun oven, and the sun oven "Atominique" for European latitudes.
It also provides links to other solar oven plans and educational models, making it a treasure trove of resources for anyone interested in solar cooking.
Plans to Build Your Own Solar Cooker
Numerous plans of solar ovens and solar cookers are available on the internet, mostly posted by associations. These are often experimental ovens but you can use them to build your own solar cooker.
Other solar oven plans:
The sun oven ULOG Tropical
Sun oven made with cob
Education models: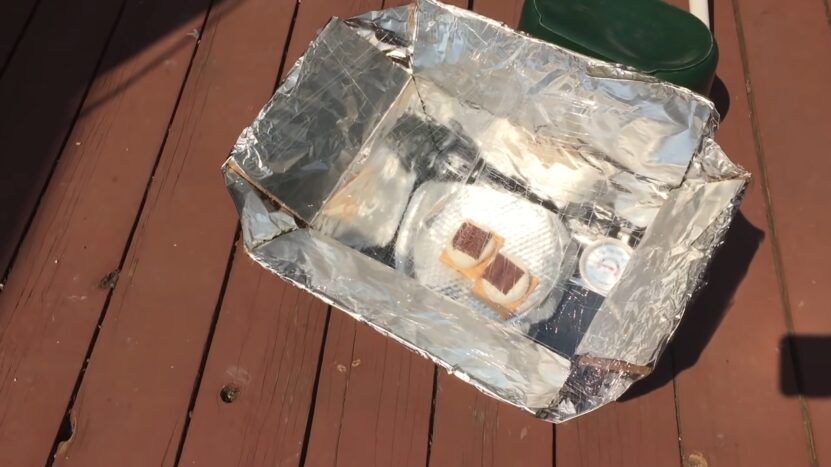 Sun oven of centre cantonal vaudois Info-Energie
Sun oven of Elsa Morisi
Pizza box sun oven
Cardboard sun oven
And to go further:
Solar Cooking Archive – Information about solar cooking
Solar Cooking Engines Database – Database of solar ovens
The sun is higher in Europe in summer than in winter, the optimum angle to use all year your sun oven is between 30 and 40 °.
Depending of your location and season of use, you can use the tool below to calculate the optimum angle of your solar cooker: Idcook, belonging to the United group company focuses its efforts on getting better use of the light from the Sun to the use of household appliances and any technological device that needs the power to operate.
Research and Idcook's work has focused on the CSP, or what is the same, concentrated Solar power, a way to capture the rays of the Sun that in countries like France and the United States are so abundant, to get the energy to put into operation a conventional home with minimum damage to the environment and the maximum savings for a normal domestic economy.
The Cookup 200 solar cooking is one of the most prominent products of Idcook, and is intended primarily for people who want to spend a few days away from home without sacrificing good nutrition. Its weight is minimal and its assembly time is only a couple of minutes.
Idcook marketable products in the field of solar cookers are Sun Cook, solar cooking more high-end company, very appropriate to have at home or for use in trips of longer duration and with several persons, or Trotter Cooker, again for smaller amounts. Idcook efforts related to sustainable development had its reward last year 2011, with the prize of l'Industrie Janus design, awarded by the French Institute of design to its solar cooking Cookup 200.
Spotlight on Idcook's Solar Cookers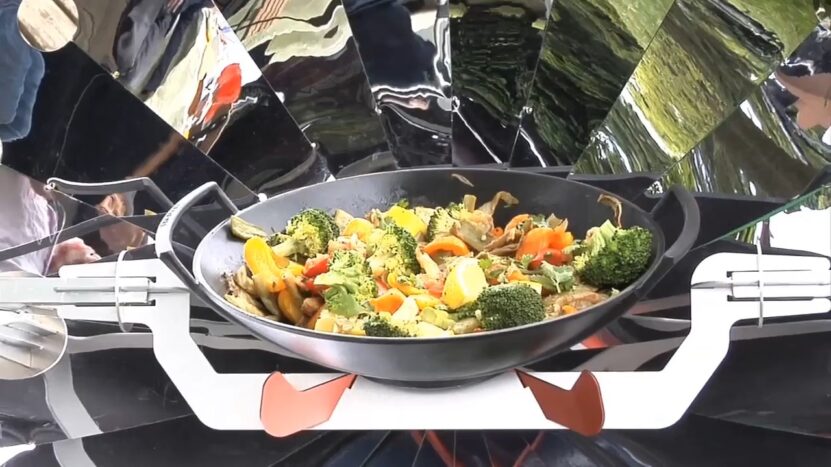 In addition to household appliances related cuisine, such as solar cookers, ovens and barbecues, Idcook is developed in recent years another type of household products, all of them with solar energy as the only source of supply. Lighters or solar reflectors of various uses complete the offer of products of Idcook.
Idcook sells its solar cookers and solaröfen on the market of the Western developed countries, with the clear intention of evolving into a way of life cleaner and more respectful with the environment that surrounds us, as well as so people can enjoy a healthy and natural diet in the moments they are outdoors. But apart from developed countries, also performs an important role in relation to the most disadvantaged countries.
In collaboration with Solar Cookers International (SCI), researches and develops installation of solar cookers for single-family or community projects in countries such as Kenya, where the shortage of energy for daily activities is a fact and the light of the Sun is more than anything a damaging fact for people who lack the basics.
The initiative of Idcook along with Solar cooking international trafficking of converting the disadvantage that now same means high temperatures for the population of Kenya in an advantage, and it is available the rays of the Sun to cook without having to scroll several kilometers to get needed firewood or charcoal.
If you want or need a solar cooking oven, the best you can do relies on the quality of Idcook Solarkocher have many years of offering a quality service. Bet on solar cooking is to bet on the present and the future, that it is helping the proper maintenance of the environment.
Final Words
In conclusion, the article provides a comprehensive guide to building your own solar cooker, with a variety of plans and models to choose from. It also introduces the reader to Idcook, a company that is making strides in the field of solar-powered appliances. Whether you're a DIY enthusiast looking to try your hand at building a solar cooker, or someone interested in sustainable and eco-friendly cooking solutions, this article is a valuable resource.